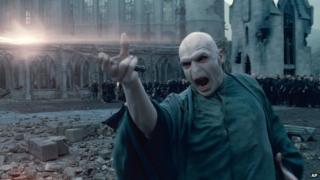 AP
They may have finished making the wizarding series but the Harry Potter films are still winning prizes!
The final movie Harry Potter and the Deathly Hallows Part 2 was awarded best film and best director at the 2012 Empire Awards.
Daniel Radcliffe couldn't make the ceremony but sent a video message, saying: "I've always been quite a harsh judge of the series, but I was over the moon with this final film.
"I think we went out on a high note."
A special award for 3D movies, called The Art of 3D award, went to The Adventures of Tintin: The Secret of the Unicorn.