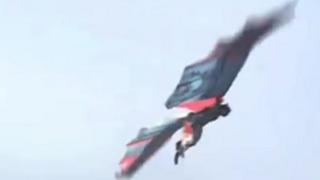 Birdman
Is it a bird? Is it a plane? Is it even real?
A Dutch engineer claims to have flown using home-made wings - but we're not sure if it's real or just a hoax.
James Smates says he got the idea from his grandfather's sketches and the famous artist Leonardo da Vinci's wing drawings.
Watch the video above and make your own mind up.