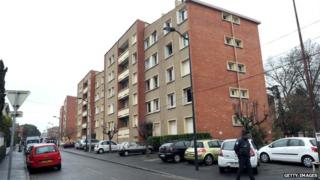 Getty Images
Police hunting the man who fired shots at a French school have surrounded a flat in the southern city of Toulouse.
They have spoken to the man inside, who claims to be a member of a terrorist organisation, al-Qaeda. He has told them he may give himself up.
On Monday, three children and a teacher died when a man fired shots at their school.
The attack was very similar to the shooting of three French soldiers a few days earlier.
Since then police have been working hard to track down the possible suspect.
In Toulouse, they have now sealed off the area close to the flat they are surrounding.
The funerals of the teacher - who was a Jewish rabbi - and the three children, have taken place at the school where the attacks happened.
Even though the school was Jewish, Muslim people sent flowers to show how they felt about the deaths.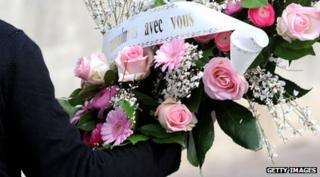 Getty Images