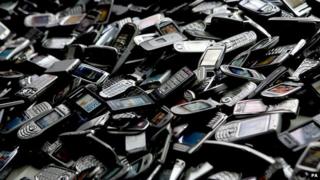 PA
Some free mobile phone apps could be to blame for draining the battery life on your phone.
Most of them are only free because in return you'll be shown an advert, compared to apps you pay for which don't necessarily have adverts in.
In a recent study researchers found that up to 75% of the app's energy was spent powering the advert.
Abhinav Pathak, who lead the study, thinks app makers should think again about adding adverts.
He used the game Angry Birds as an example.
He found that a large amount of the energy used was spent on finding your location so that it can send you targeted adverts depending on where you are.
The tests were only carried out on Android and Windows phones.