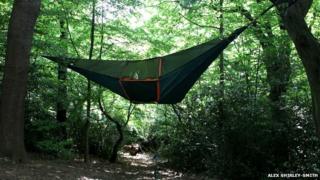 Other
A British designer has invented a new kind of tent that can hang between trees.
Alex Shirley-Smith has designed the tent to be attached to three trees.
Alex hopes it could be used around the world when disasters happen, such as floods or earthquakes.
It can hold up to 5 tonnes - that means it could hold an elephant!
The 'Tentsile' can sleep up to eight people and is reached by a rope ladder.
It only takes half an hour to put up - but you do need three strong trees!
Alex first had the idea seven years ago.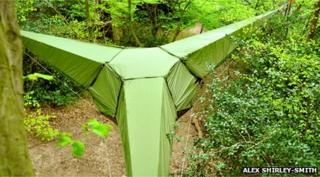 Other
He said: "I was wondering how to make a portable tree house when I saw a spider building a web and had a brainwave."
He's now selling the Tentsiles - but at £7,500, it could be an expensive camping trip for the people who buy them.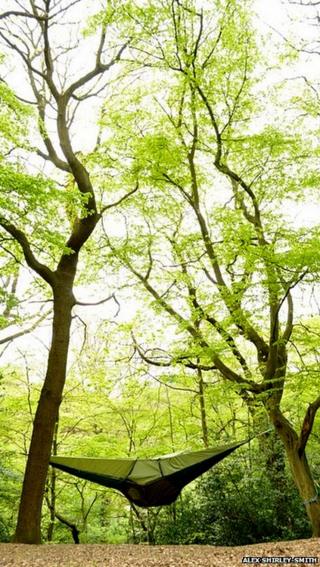 Other