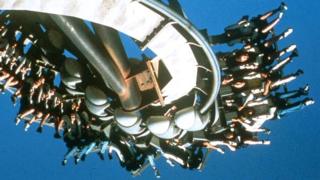 A new ride at Alton Towers theme park has been described as "too scary" for children under 12.
It's the first time a theme park ride has been given an age rating by the British Board of Film Classification (BBFC), which normally gives ratings to movies and games.
The Nemesis Sub-Terra ride - which runs completely in the dark - has been given a 12A age rating.
It's only an advisory rating, but Alton Towers say they will stick to it.