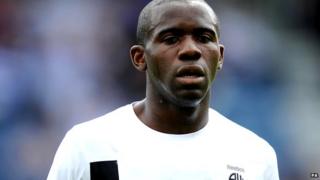 PA
The Bolton player Fabrice Muamba is fighting for his life in hospital after collapsing during a game on Saturday.
He fell on the pitch, with no other players involved, during Bolton's FA Cup quarter final match at Tottenham.
The game, which had reached a 1-1 score, was abandoned.
Paramedics and specialists attended to him on the pitch and he was then carried off and taken to the London Chest Hospital.
It's rare for this to happen
Specialists are still trying to work out what happened - but the problem is with his heart, which stopped completely for a while.
One of the specialists looking after him in hospital, Dr Iqbal Malik, said Fabrice's heart was likely to recover but nobody yet knows what the impact will have been on his brain.
When a human heart stops it means blood is not pumped around the body. If the brain doesn't get enough blood it can be damaged.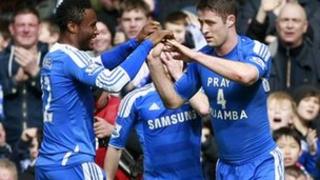 Reuters
It's very rare for this to happen to a 23-year-old, and especially to a football player who appeared to be fully fit.
Players and fans have been sending online messages of support to Fabrice:
"Pray for Fab. God willing he will pull through."

Jermain Defoe

"Hope Fabrice Muamba is OK. Praying for him and his family. Still in shock."

Wayne Rooney

"Please Fabrice bring that smile back. My thoughts are with you and your lovely family!"

Robin van Persie
On the pitch, Muamba's former team-mate Gary Cahill scored for Chelsea and revealed a sign on his shirt "PRAY 4 MUAMBA".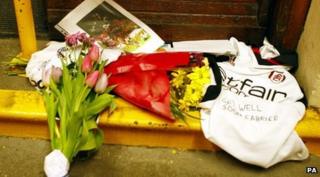 PA