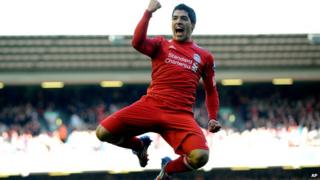 AP
Liverpool are on the way to Wembley for the second time this season after beating Stoke in the FA Cup quarter-finals.
Goals from Luiz Suarez and Stewart Downing gave them a 2-1 victory over Stoke to see them Wembley-bound again.
They were last at Wembley for the Carling Cup final which they beat Cardiff City to win.
Elsewhere in the FA Cup Chelsea beat Leicester 5-2 to seal their place in the semi-finals
Fernando Torres finally ended his goal-drought, putting two past Leicester.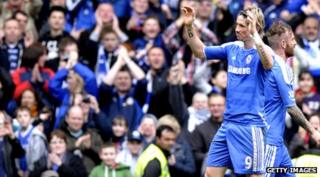 Getty Images
The FA Cup semi finals will be held at Wembley on the weekend of 14-15 April.
The other two semi-finalists are yet to be decided after Sunderland and Everton drew 1-1 on Saturday.
Bolton's match against Spurs was abandoned following the injury to Fabrice Muamba.