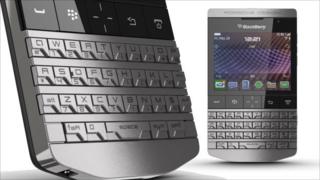 Other
BlackBerry's latest move in the battle of the smartphones is a model designed by sports car maker Porsche.
The snappily named P'9981 costs an eye-watering £1,275 and is so expensive it's only available in posh department store Harrods.
It's made from brushed stainless steel and leather - but even that's not luxurious enough for some shoppers.
An unofficial gold-plated version has appeared on an auction website, with a price tag of £4,299.99. We'll take two!
For the price, you get 8GB of on-board memory, and a 16GB micro SD card too.
But is that going to be enough to tempt gadget lovers away from other top brands?
We'll have to wait and see.