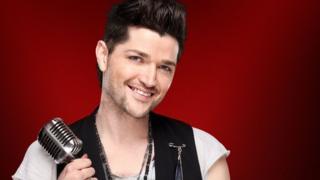 Four of the biggest names in music are looking for a new pop star, but there's a twist. Jessie J, will.i.am, Sir Tom Jones and Danny O'Donoghue won't be able to see the auditionees - they will be chosen purely on the quality of their voice!
Click on the coaches' names at the top of the page to find out more about them...
Who is he?
Danny is an Irish singer, songwriter and record producer, best known for being in rock band The Script.
The band's music has been featured on loads of popular TV shows like Waterloo Road and EastEnders.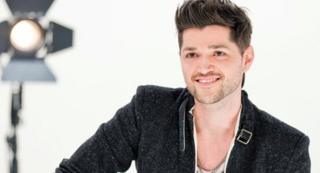 Chart success
Danny's had two number one albums in the UK charts with The Script, as well as a chart-topping single back home in Ireland.
The Script have sold an impressive 3.5 million albums worldwide, and a whopping 5 million singles in America alone.
Could he coach a star?
Although some of the coaches have been in the music business for longer, Danny knows what it takes to become a star today.
As a newcomer to the music industry, he can give a fresh account of what the modern music business is really like - and he can use that to his advantage.
His chart-topping albums show that Danny knows what the public like, so he's got a good chance of finding a star in The Voice.
Danny says...
"This is a show unlike any other because it puts vocal ability first above all else."