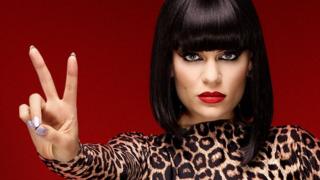 Four of the biggest names in music are looking for a new pop star, but there's a twist. Jessie J, will.i.am, Sir Tom Jones and Danny O'Donoghue won't be able to see the auditionees - they will be chosen purely on the quality of their voice!
Click on the coaches' names at the top of the page to find out more about them...
Who is she?
Jessie J is a singer, songwriter and award-winning global pop superstar.
She's known for her powerful voice and quirky outfits, but she's also written songs for other pop stars like Miley Cyrus.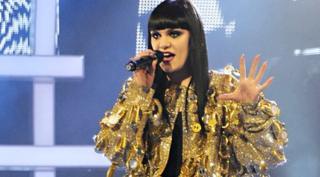 Chart success
Jessie J has topped the UK chart twice with her songs Price Tag and Domino, and she's had several more top 10 hits.
Since launching her solo career just two years ago she's sold an incredible two million albums and six million singles worldwide.
Could she coach a star?
Jessie J has worked hard for her success as a pop star, and is no stranger to auditions after she performed in the West End when she was 11.
Having written songs as well as release her own, she knows about the different sides to the music business and her rapid global success shows she knows a thing or two about star quality.
Plus, as the only lady on the panel, Jessie may have a different approach to coaching the auditionees.
Jessie says...
"I'm excited to be a coach, inspiration and mentor. It's fresh, it's new, it's something I think everyone's going to want to watch!"