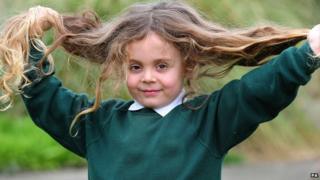 PA
Lots of boys grow their hair long after pop stars like Harry from One Direction made the look fashionable.
But five-year-old Rean has been growing his hair longer than most - he hasn't had it cut since the day he was born!
His golden curls are so long they reach his belt, and his school made him tie it back in a ponytail for "health and safety".
Now Rean has demanded a trip to the barber because he's sick of being mistaken for a girl!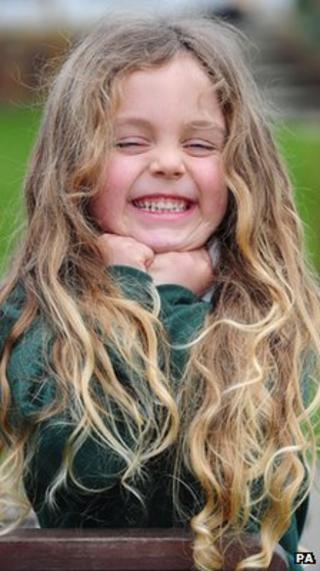 PA
His mum Leeanne has finally agreed to arrange a the hair cut, but is making sure it's only a trim!
She said "I've already cried at the thought of him having it cut, and will cry again when it actually happens."
Rean's classmates have sponsored his haircut and he's raised £82.
He's decided to donate the money to the children's unit at Sunderland Royal Hospital which looked after him when he was ill in 2010.