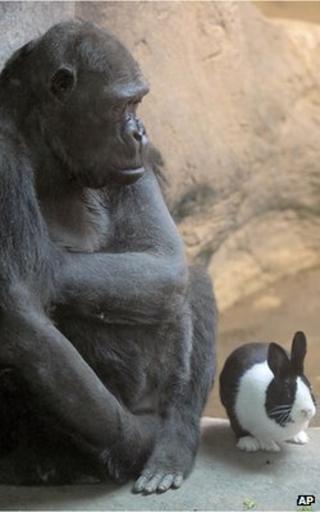 AP
They seem an unlikely pair, but a gorilla and rabbit in America have become best of friends!
They both live in Erie Zoo in the state of Pennsylvania and are attracting quite a bit of attention.
Samantha, the 47-year-old gorilla, didn't take well to other gorillas like herself.
So to stop her from getting lonely, zoo keepers introduced her to a small friend - a rabbit named Panda.
At first they introduced the two animals with some fencing between them, to see how they got on.
They hit it off and now Panda even comes over by Samantha's feet and nibbles some of her food.
Panda does have a place to get away to if Samantha did happen to ever react, but for the time being they are getting on very well!