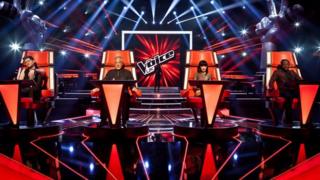 New singing competition The Voice is set to go head-to-head with Britain's Got Talent when both shows hit our tellies on Saturday 24 March.
Britain's Got Talent was one of the top-rated TV shows of 2011, so will The Voice be on song or hit a bum note?
What is The Voice?
The Voice is a singing contest with one major twist - the panel (or 'coaches') have their backs turned when the singers audition, so they can only judge on the voice, not how the people look.
If they like them and want to mentor them, they press their buzzer and their chair spins round. If more than one coach hits their button, the contestant gets to choose whose team to join!
The format was created in the Netherlands and has proved a hit in America.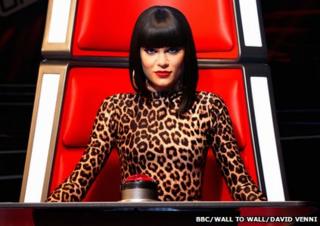 Other
The panels
The Voice panel brings a broad mix - Jessie J will appeal to younger viewers, while will.i.am from the Black Eyed Peas is a star with massive international fame and success.
Welsh crooner Sir Tom Jones, 71, has decades of experience, and Danny O'Donoghue from Irish rock band The Script can boast two UK number one albums.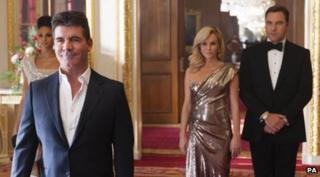 PA
But Britain's Got Talent has two new big-name judges - Alesha Dixon and David Walliams.
Alesha has been poached from Strictly Come Dancing after a hugely successful series, and you can't help but love David Walliams, especially after his Sport Relief Thames swim.
And everyone's favourite Mr Nasty, Simon Cowell, is back for the whole run this series, along with long-standing judge Amanda Holden.
The contestants
BBC bosses are keen to highlight their show's focus on voice and talent over appearance.
Jessie J explained: "What the show's saying is that the voice is the first thing and then everything else stems from that."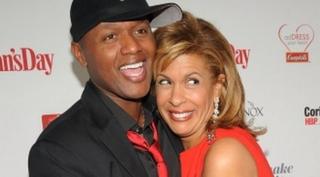 Getty Images
However, the US winner of The Voice, Javier Colon, saw his album flop - it missed the top 100.
Britain's Got Talent will always benefit from having more variety in its contestants, although last year's final two happened to both be singers.
The winner Jai McDowall didn't light up the charts either - his debut album only managed number 54.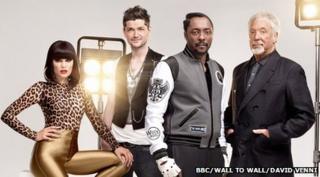 Other
But from the preview clips of the UK version of The Voice, it looks like the banter and fighting between the coaches could prove to be the most entertaining bits to tune in for...
You can watch The Voice on BBC One and Britain's Got Talent on ITV1, from Saturday 24 March. Which one will you be watching?