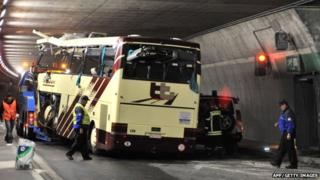 AFP
A coach has crashed in Switzerland and killed at least 28 people - 22 of them children.
Kids from two schools had been travelling home to Belgium, after a skiing holiday in the Swiss Alps.
It looks like the coach smashed into a tunnel wall on Tuesday night. 24 other kids were hurt and have been taken to hospital.
Belgium's Prime Minister Elio Di Rupo said: "This is a tragic day for all of Belgium."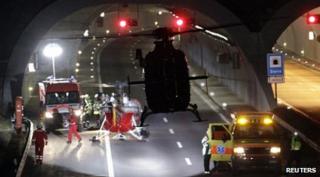 Reuters
An investigation has begun into what caused the crash to happen.
It's believed the two drivers - who were both killed - had rested before the journey, the tunnel wasn't busy with traffic, and driving conditions were normal.
Serious crashes like this happen very rarely, which is why this one comes as such a shock.