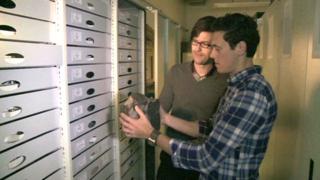 Meteorite crashes into shed roof
A family in Norway had an extra terrestrial encounter yesterday when a meteorite crashed through the roof of their shed.
The rock weighed about the same as two cans of fizzy drink, and probably came from a meteorite seen over Norway on 1 March.
It was identified as a 'breccia' which is a rock made of broken fragments of minerals and they are rarely found.
The family want to keep their find in Norway, maybe in a museum.