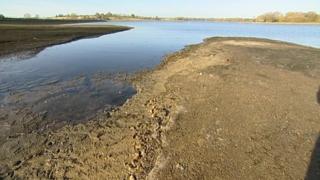 Hosepipe ban coming for millions
Millions of people in southern and eastern England are facing a hosepipe ban next month because of drought.
Two unusually dry winters with little rainfall have left water reservoirs and river levels really low.
Drought can threaten wildlife - the number of freshwater fish dying because of the dry weather has already increased this year.
Seven water supply companies are restricting how much water people can use, to try and help the situation.