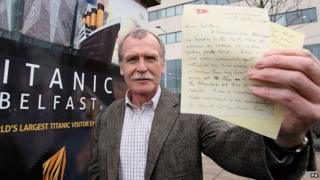 PA
It might have taken a long time, but a letter written on board the Titanic nearly 100 years ago has reached its destination of Belfast.
The letter was from Dr John Edward Simpson, who was on board the ship, to his mum.
It was written just a few days before the Titanic sank on 15 April 1912, and when the doctor died.
The letter got lost somehow but this month ended up at auction in New York.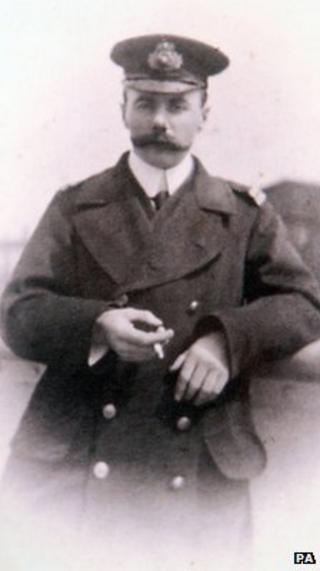 PA
But the person who bought it decided the best thing to do was to return it to where it was headed all those years ago, Belfast in Northern Ireland.
The doctor's family had been campaigning for the letter to return to the city, so they were very happy with the news.
His great nephew, Dr Martin, said: "For it to be on its way back is just amazing and so appropriate now just ahead of the 100th anniversary of his death.
"We are so thankful to the benefactor."
It's planned the letter will be placed in a permanent Titanic exhibition in Belfast.