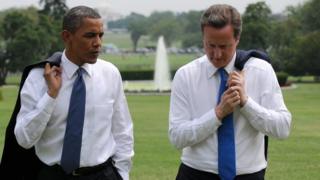 Getty Images
British Prime Minister David Cameron is making an important trip to America to meet with US President Barack Obama.
During the three day trip they'll spend time discussing the problems in countries like Syria.
The two leaders will also talk about the process of British and American troops leaving Afghanistan.
And when the work's over, they plan to fly on Air Force One, Barack Obama's presidential plane, to see a basketball game in the American state of Ohio.