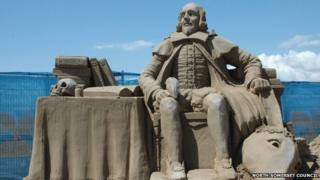 Other
The annual sand sculpture festival in Weston-super-Mare could be under threat.
The local council says it can no longer afford to pay for it on their own and need a sponsor to help pay for the event.
The event has been running for six years and attracts sculptors from around the world.
Organiser Nicola Wood said: "We want somebody who believes in the festival as much as we do to sponsor it."