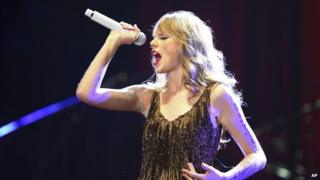 AP
Taylor Swift has been named as pop music's top moneymaker of 2011, after pocketing £43 EVERY MINUTE last year!
The American country singer made a staggering £22.7 million from music sales, royalties and tours. She played in North America, Asia and Europe.
Lady Gaga made £16 million, but was toppled from pole position to 4th as she didn't tour after her Monster Ball tour ended in May.
Adele came 10th in Billboard magazine's list, cashing in £8.3 million.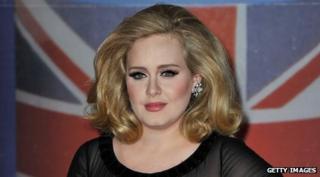 Getty Images
The British singer's earnings were hit because she cancelled several tour dates due to throat problems.
The Glee Cast were 11th, Katy Perry 14th, and Britney Spears 16th.
Justin Bieber had to settle for 35th place - his low ranking largely down to not touring the US last year.