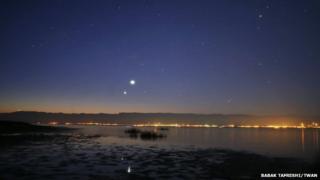 Other
If you keep an eye on the sky this week, you could see something very special - the planets Venus and Jupiter looking like they're meeting up!
They're actually really far from each other so don't be fooled: it's just their orbits in space are lining up.
The best way to catch the spectacle is to look in a west/south-west direction, shortly after sunset.
Venus is the brighter one, and Jupiter will appear to move in a line past it over the month.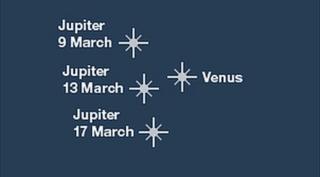 Believe it or not, close encounters between Venus and Jupiter aren't that rare - they happen every year or so.
Jupiter is the largest planet in our Solar System, but it is much further away from Earth than Venus.