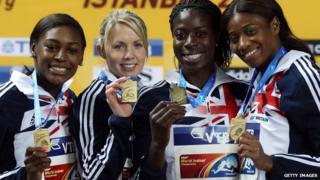 Getty Images
The British team got their best medal win ever at the World Indoor Championships, scooping nine medals in all.
The athletes won two gold, three silver and four bronze medals at the competition that this year was being held in Turkey.
The great performance included a gold by the women's 4 x 400m relay team.
They set a world-best time of 3 minutes and 28.76 seconds to beat the United States.
And it's confirmed their Olympic preparations are well on track!