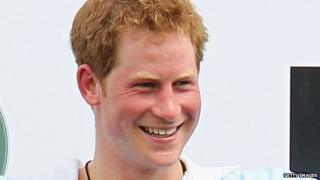 Getty Images
Prince Harry has said his Diamond Jubilee tour has been an emotional but amazing trip.
He visited Commonwealth countries Belize, Jamaica and the Bahamas to celebrate the 60 years that his gran, the Queen, has been on the throne.
He said he'd been "choked up" by the way they celebrated the Queen's reign:
"She's thousands of miles away to some of these countries and yet they celebrated her in the way they did, and made me feel as one of them."
Harry had a jam-packed trip taking part in a Diamond Jubilee street party and racing the world's fastest man Usain Bolt.
He also visited Brazil, where he played a polo match and did a charity fun run wearing a mask of Prince William's face.
Harry said he'd chatted with the Queen just before he headed off on the Royal tour:
"We had a great chat. She said: 'You enjoy it, I hope you do me proud.' It was a typical grandmother to grandson chat."