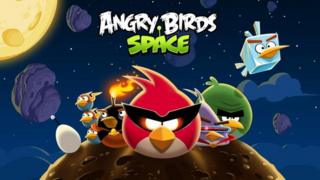 Other
The next project from Rovio, the company behind the hit game Angry Birds, will be out of this world.
They've teamed up with Nasa to launch a new version of the game based in outer space.
Players will experience the pull of gravity from planets in space and the pigs will be wearing space helmets!
The new game will be released on 22 March and will be available on smartphones and computers.
The Angry Birds will be transformed into superheroes, with new costumes and abilities.
Nasa says the game is "an exciting way to get people engaged with Nasa's missions of exploration and discovery".
They hope it will encourage students to consider a career in science and technology.
In November, Angry Birds became the first game to achieve 500 million downloads, less than two years after it was released.