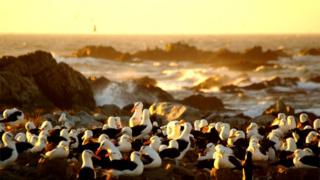 Nearly half of the world's seabird species are in decline, according to a new report.
Conservationists at BirdLife say seabirds are more at risk that any others birds.
Its thought the birds are getting caught by in fishing nets and lines, and their nesting areas are destroyed by rats, mice and cats.
The albatross family are in particular danger.
17 species of 22 albatross are threatened with extinction.