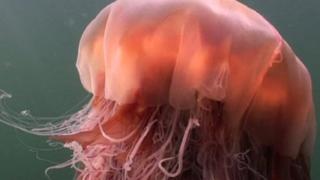 Wild 5 part 5 - Lundy Island
In her final Wild 5 Coastal report Leah's headed to Lundy Island, home to more species of marine life than any other part of the UK.
The island is 10 miles north Devon and is very small - just three miles from north to south.
Lundy attracts diverse marine life because of the mix of warm and cool currents in the sea, creating ideal conditions for them to settle.
The government decided the island's marine life was so special that it needed protecting, so now Lundy is a Marine Conservation Zone.