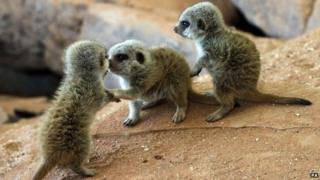 PA
Three baby meerkats have had the Lion King treatment and been named after characters in the Disney film.
The triplets are called Timon - the name of the movie's meerkat character - Pumbaa and Rafiki.
They're at Bristol Zoo and weighed just 30g when they were born a few weeks ago - that's about the same as a bag of crisps!
The creatures have got Lion King names because the musical of the film will be heading to Bristol later this year.
Officials at the zoo say it's too early to work out whether they're boys or girls - but they should know in a few months.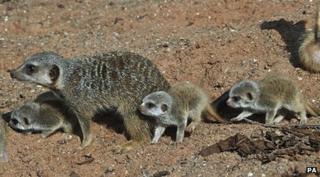 PA