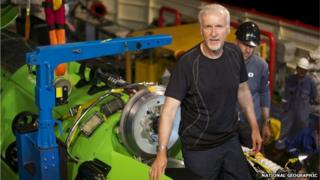 Other
The man behind the movie Titanic is set for an ocean adventure of his own!
James Cameron is trying to reach the Mariana Trench - the deepest part of the ocean in the world which is 11km (seven miles) below sea level.
Only two people have ever reached the trench which is in the Pacific Ocean but that was back in 1960.
The Avatar director's just finished an 8km-deep test dive off the coast of Papua New Guinea and hopes to complete the challenge in a few weeks' time.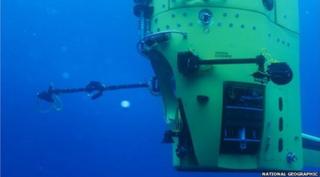 Other
Cameron developed his love for the oceans while working on the movie Titanic.
He plans to travel to the trench in a specially-designed one-man submarine called Deep Sea Challenge.
Once he gets down there he plans to film footage to be used as part of a new 3D documentary.
He is one of five famous adventurers trying to reach the deepest part of the ocean first - millionaire businessman Richard Branson is also in the race!