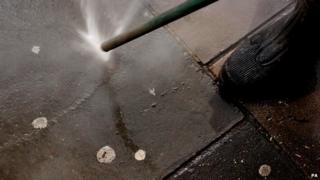 PA
"Do Your Country Proud" is the message of a new campaign asking us to dump our gum in a bin rather than on the pavement.
Posters using the Olympic Games as inspiration show models in sporty poses dumping their gum in the bin.
It costs the UK millions of pounds to remove chewing gum from our streets.
The campaign, by the same people who brought us "Keep Britain Tidy", is designed to get the streets looking smart for the Olympic year.
It reminded us of a British artist, Ben Wilson, who came up with a clever idea of a use for discarded gum - he creates miniature paintings on it! Check out some of his work below.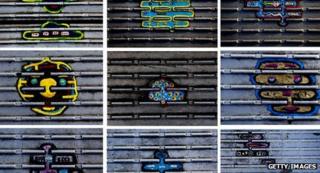 Getty Images