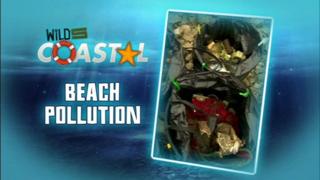 Wild Five Coastal - beach pollution
How much rubbish do you leave on the beach?
The Marine Conservation Society reckon that on some beaches in the UK for every step you take there are two pieces of litter.
Some of the waste is left by visitors but lots of other stuff gets washed ashore after falling off boats or even out of the sewers.
Leah chats to conservationists who are worried that all the junk is putting marine wildlife in danger.