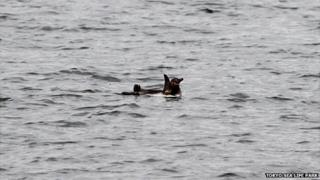 Other
A penguin chick is on the run after escaping from a Tokyo zoo.
Tokyo Sea Life Park realised the Humboldt penguin was missing after receiving a photo of it bathing in the Kyu-Edogawa River in the Japanese capital.
A zoo official said that keepers were struggling to recapture it because it swam "at a tremendous speed".
The one year-old Humboldt appeared to have scaled a steep wall to escape, leaving behind 134 other penguins.
The zoo are asking the Tokyo public for information on any sightings.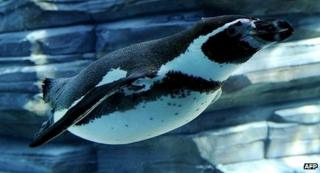 AFP