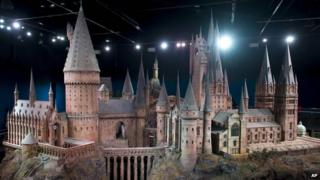 AP
Harry, Ron and Hermione have all seen it up close and now you can too!
A huge model of the Hogwarts School of Witchcraft and Wizardry is going on display at the end of the month at the Warner Brothers Studio in Hertfordshire.
It was only meant to be in the first Harry Potter movie but was used for the outside shots of the castle in all of the films in the wizarding series.
The model is over 15 metres wide and was built by a team of 86 artists.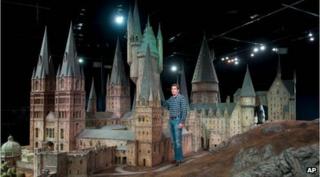 AP
The model is filled with 2,500 optic lights to make it look like there are real lanterns in the magical hallways.
There are also mini owls in the Owlery and hinges on the doors to make it look more like the real thing!
Hagrid's hut and Harry's Nimbus 2000 broomstick will also be on display.
It will go on show at the end of the month as part of the Harry Potter studio tour.