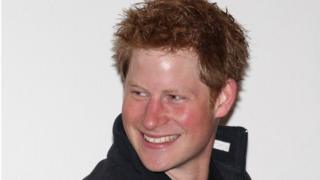 Getty Images
Prince Harry is due to arrive in Belize on 2 March to mark the Queen's Diamond Jubilee.
The country, in Central America, is a member of the Commonwealth and Queen Elizabeth II is its head of state.
On behalf of his grandmother, Harry will get to sample the culture when he is guest of honour at a street party on the new HM Queen Elizabeth II Boulevard.
Over the next seven days, he'll also visit the Bahamas and Jamaica.
Harry says he sees the tour as a personal tribute to his grandmother.
Other members of the Royal family also going on tour as part of the Jubilee celebrations include William and Kate, who'll visit Australia, Canada, New Zealand and Papua New Guinea.