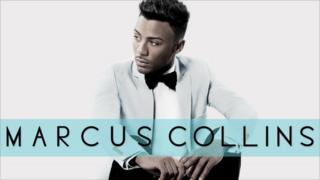 Other
Marcus Collins is so confident about his first album, he's named it after himself! Will the album be topping the charts when it's released on 12 March?
Marcus says he's spent "every minute possible" working on his album since leaving the X Factor but he's completed it in less than two months so we hope he hasn't rushed it.
The hits
Marcus' great voice shines through on the album and there's no use of digital voice effects like a lot of pop stars use in their songs. Our fave track was Mercy which could be the next single. It's a big band song and it's very upbeat which reminds us of Diana Vickers - that's always a good thing!
The misses
There are two cover versions on the album. One of them is Higher & Higher which Marcus sang on the X Factor. It's not a very exciting version of the song and we know Marcus is capable of more than dodgy karaoke!
Feel Like I Feel, which is written by Marcus' X Factor mentor Gary Barlow, has a cheesy disco feeling and sounds old fashioned. Break These Chains which follows it sounds very similar. Sometimes it feels like you're listening to the same song.
Chart-topper or bargain bin?
Marcus won our hearts with his soulful vocals on the X Factor but his single Seven Nation Army disappointed a lot of fans and this album feels like more of the same. The album has a very retro feeling and might be better suited to doing the dishes rather than dancing with your mates.
Newsround rating: 2.5 out of 5