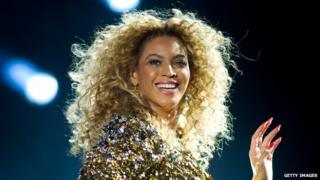 Getty Images
Beyonce could soon be coming to a big screen near you in a musical.
If that wasn't exciting enough news, it's going to be written by Ryan Murphy, the creator of the hit TV show Glee.
The film, called One Hit Wonders, will tell the story of four ex-popstars trying to form a super group.
The exact script hasn't been finished yet but writers have confirmed that a special role has been created for the superstar.
Gwyneth Paltrow, Reese Witherspoon and Cameron Diaz are all set to star as members of the pop group alongside Beyonce.