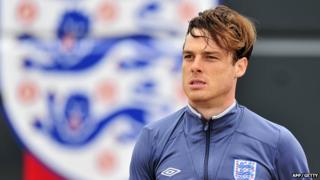 Other
Tottenham player Scott Parker has been named captain for England's friendly against the Netherlands on 29 February.
The caretaker England manager, Stuart Pearce, picked the midfielder over Steven Gerrard, who had spoken about how he'd like to lead the team.
Parker has picked up 10 caps for his country, after making his debut in 2003.
He's already a favourite amongst England fans who voted him England Player of the Year on Tuesday.