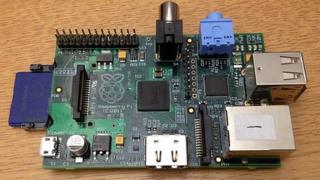 Other
A computer's been lauched to get you guys designing your own phone apps.
The Raspberry Pi looks like a simple circuit board about the size of a credit card but don't be fooled by appearances.
This mini marvel has a system called Scratch that teaches you how to programme using computer code.
Created by scientists and computer developers to get more kids programming, it's going on sale for £22.
The Raspberry Pi has a processor, a memory chip and a whole load of technical wizardry. It can even be connected to your TV.
It's powered by an ordinary mobile phone charger and has a USB so you can attach it to your mouse and keyboard.
The government wants to change the way ITC is taught in schools, with more computer programming and the makers of Pi - who don't want to make money from it - hope the mini computer will help.