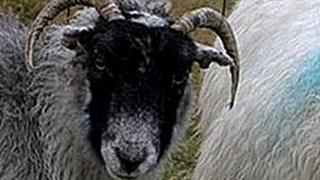 A female sheep thought to be the oldest in the world has died after falling off a cliff.
Methuselina, the elderly ewe, died aged 25 years and 11 months on the Isle of Lewis in the Western Isles.
Her owner, John Maciver, put her long life down to her still having most of her teeth meaning she could eat grass easily.
The normal life span of a sheep is around 10-12 years.