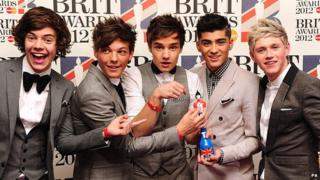 PA
One Direction's Harry Styles has come up with a pretty odd place to put his copy of the band's Brit Award for Best Single.
He told the Manchester Evening News that he's going to keep the statue in his toilet!
He said: "You don't want to put it somewhere too show-offy, like in the hall or on your mantelpiece."
"So if you put it in the bathroom everyone's going to have to go in there at some point anyway!"