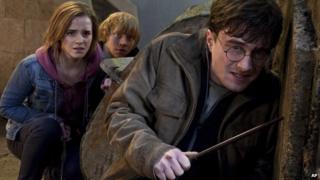 AP
The famous writer of the Harry Potter stories, JK Rowling, is to write her first novel for grown ups.
She's announced the news saying: "Although I've enjoyed writing it every bit as much, my next book will be very different from the Harry Potter series."
Rowling says the fame the Potter books brought her has given her freedom to do something new.
She published seven Potter books, which have sold more than 450 million copies.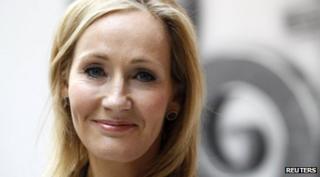 Reuters
The film versions of the eight books made superstars of Daniel Radcliffe, Rupert Grint and Emma Watson
When the final instalment of the book series went on sale in 2007, thousands of copies sold in minutes.
But she hasn't said what - or who - her brand new novel will be about, only that it will be very different from Harry Potter.