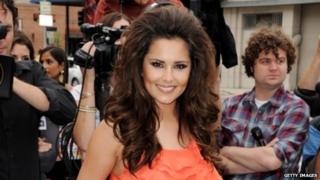 Getty Images
Cheryl Cole has ruled out a return to the X Factor judging panel.
She tweeted "X Factor was a great experience and time in my life and career but is now part of my past... Please #letsmoveonnow #newnewspls Zzzzz *yawns*".
There had been rumours of her returning to the show after fellow judge Louis Walsh commented that she could perhaps be part of the line-up.
He had that he'd "love to see" Cheryl Cole back on the show.
Newspapers have been reporting that when asked about the panel, Louis said: "It will be Gary Barlow, Louis Walsh, Tulisa and perhaps Cheryl Cole."
It's not yet known if Kelly Rowland will be replaced for the next series.
Cheryl Cole left the show's judging panel before the last series to be on the US version of the programme.
Two weeks after joining the US team though, she was taken off the show after rumours that American audiences couldn't understand her accent.