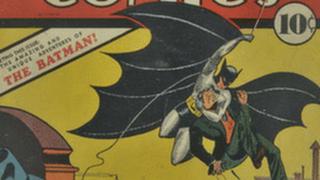 Other
A mega rare collection of old comic books has been sold for £2.2 million at an auction in New York.
The collection included Batman's first adventure, in 1939 and Superman's debut superhero battle from 1938.
The stash of cartoon magazines belonged to Billy Wright from Virginia, in the USA, who bought them when he was a child.
They were found in a basement by his great nephew.