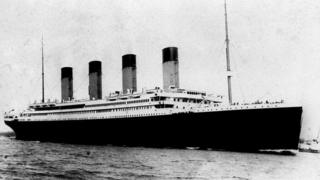 PA
A menu from the very last lunch served onboard the Titanic is going to be auctioned.
The meal was served just hours before the ship hit an iceberg, on April 14, 1912.
Dishes including roast beef, apple meringue and a cheese board were on offer to first class passengers.
The menus are very rare. This one survived because Mrs Dodge, a passenger on the Titanic, slipped it into her handbag as a souvenir.
The sale is being held by Henry Aldridge and Son in Wiltshire on March 31.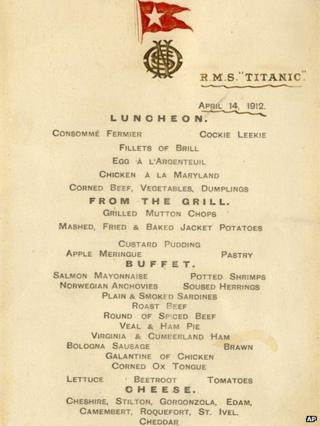 AP