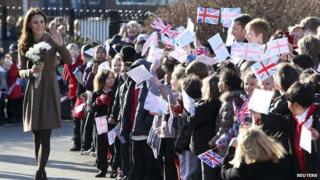 Reuters
The Duchess of Cambridge has let slip a top royal secret - the name of her and William's new puppy.
On a visit to a school in Oxford, she revealed they've named him Lupo.
The dog is a black cocker spaniel who's been living with Will and Kate since before Christmas.
Lupo actually means "wolf" in Italian.
The Duchess was taking part in an art therapy session at Rose Hill Primary school.
She's a recently become a patron of a charity called The Art Room, which encourages kids to get involved with arts and crafts to help them deal with any problems they're having and make them more confident in school.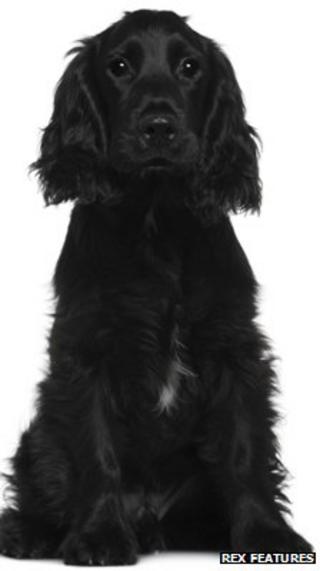 Rex Features
Kate spilled the beans when children at the school gave her a cuddly toy dog to hold during her visit. When they asked her what she wanted to call it she said she'd name it after her new dog - Lupo.
Lucky Lupo has been keeping Kate company while Will is away with the RAF in the Falkland Islands. She's been spotted taking him for long walks near their home in North Wales.