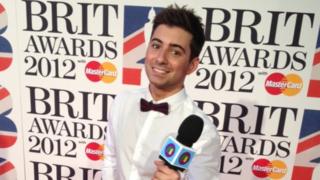 Ricky's on the red carpet at this year's Brit Awards. He'll be blogging throughout the evening, sending in the top gossip from the big night!
3.19pm
Arrived at The O2 Arena in London! Haven't spotted a single celebrity yet. They arrive on the red carpet at 4pm. I'm a bit late. The organisers want all the journalists in a special section, ready for all the stars, by 3.30pm. I've got to get a move on!
3.43pm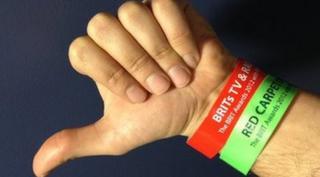 I have my special tags on. They let me on the red carpet and behind the scenes. Still no sign of a celeb...
4pm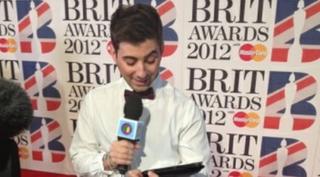 Transformation is complete. I'm hoping this bow tie will attract a celebrity or two for an exclusive interview!
4.15pm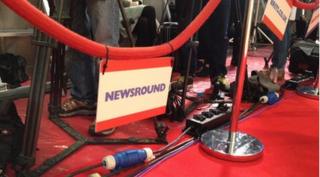 Here is our spot on the red carpet. Cameraman busy setting up so we can go live just after 5 on BBC One.
4.43pm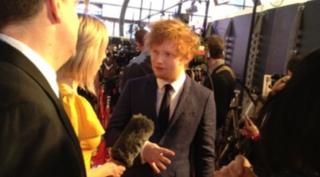 Ed Sheeran is on the red carpet! He's wearing a suit and looking very smart. A big change from his usual t-shirt and jeans.
4.50pm
Just spoke to Ed Sheeran. He's here with his mum and dad! He told me he's worried that he might be going home empty handed.
5.10pm
Rizzle Kicks say unlike some of the ladies it didn't take them long to get ready. And only two years ago they were watching the Brits as fans in the audience!
5.26pm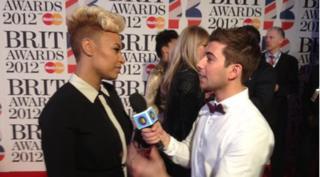 Just spoke to Emeli Sande. She won the Critics Choice award. Up for best breakthrough act tonight. She's not just a singer, she told me that she writes music for Cher Lloyd.
6.04pm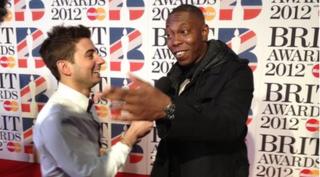 Dizzee Rascal - he's not nominated for anything, so what's he here? To support his mates Jessie J and Rizzle Kicks!
6.45pm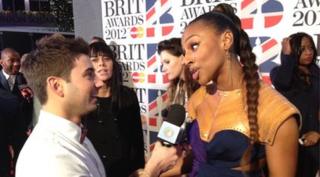 Alexandra Burke is on the red carpet now. She's about to release a new single called Elephant!
6.50pm
The JLS lads say they've been campaigning HARD to win a Brit for Best Single. They also told me that they dig my bow tie... I don't know if I believe them!
7.03pm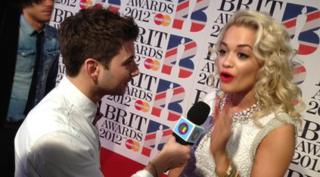 Rita Ora is number one with DJ Fresh. She's just been signed by Jay-Z and has been called the British Rihanna. She's going to be the next big thing!
7.27pm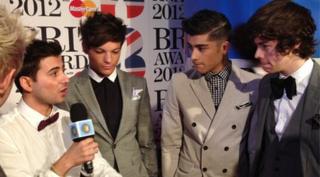 One Direction are also rocking bow ties. The guys don't think they can beat Adele when it comes to the best single. They've just flown back from the USA.
7.35pm
Little Mix can't believe they're here! The girls are really excited to be surrounded by all the nominated artists, and me no doubt! Er... maybe not!