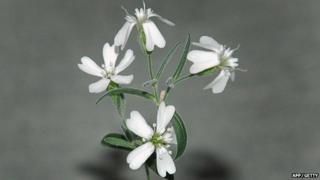 Other
Scientists in Russia have grown a plant from a fruit frozen 30,000 years ago - all with the help of some Ice Age squirrels!
Experts think the Silene stenophylla is the oldest plant material to be brought back to life.
The fruit was found in the banks of the Kolyma River in Siberia by a team looking for mammoth bones.
They reckon squirrels stashed the plant in their burrow and it froze when the climate changed.
The team first tried to bring the plant back to life by using some frozen seeds but were unsuccessful.
Eventually they were able to grow it by using bits of the plant's tissue in a laboratory.
They're hoping in the future they might be able to use the same techniques to bring animals like the mammoth back from extinction.