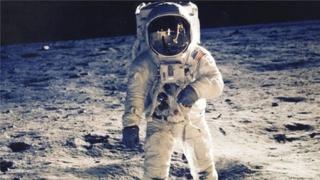 Archive moon footage
The American space agency Nasa has revealed over half of the rocks brought back from the moon have disappeared.
The small fragments came from pieces of moon brought back to earth in 1969 and 1972 during two of the Apollo space missions.
At the time they were broken up and given as special gifts to hundreds of countries around the world.
But over half of them are now lost, stolen, or just 'missing', say officials from Nasa.