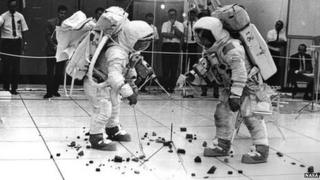 NASA
The American space agency, Nasa, has revealed over half of the rocks brought back from the Moon have disappeared.
The small fragments came from pieces of Moon brought back to Earth in 1969 and 1972 after two of the Apollo space missions.
At the time, they were broken up and given as special gifts to hundreds of countries around the world.
But over half of them are now lost, stolen, or just 'missing', say officials from Nasa.
Joseph Gutheinz, who used to work for Nasa, has been trying to track them all down since 1998.
He has tried to get them back from countries such as Libya, Romania, and Russia.
He recently had a shock when someone got in touch claiming to have the Moon rock originally given to the country of Honduras.
But Gutheinz was asked to pay them 5 million dollars for it - that's about £3million - and he didn't pay up!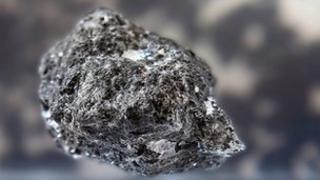 NASA
He wants to get all the missing rocks back because he says they are extremely valuable and can teach us a lot about the Moon.
So far, he and his students have helped to track down 77 of them.