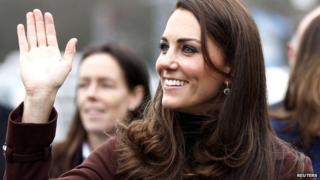 Reuters
Designers at the glitzy London Fashion Week say the Duchess of Cambridge is helping to make British fashion famous.
Big names like Victoria Beckham, Stella McCartney and McQueen are all showing collections at the 2012 event.
Designers say when the Duchess of Cambridge wears British clothes, sales of them in shops can increase by five times.
Top designer Alice Temperley says Kate is "breathing new life" into royal clothing, and "looks fantastic".
"She's supporting British fashion by wearing British fashion, which is brilliant."
The fashion industry in Britain is big business. It makes £21 billion and provides jobs for over 800,000 people.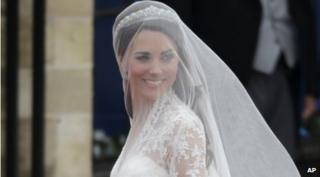 AP